Invest and increase value
buy sustainable investment properties with P+B Group
Whether office buildings and retail spaces, aparthotels, student residences, single or multi-family homes, or even mixed neighbourhoods: Buy sustainable investment properties with stable values from P+B Group. Our track record speaks for itself. Our customers and buyers come back ‒ there's no better reference.
Ideal locations:
Real estate invest
Our quality standards for the properties we realise do not begin with the high standard of our planning and construction work. The first and fundamental criterion is the location. That's why you'll find the majority of our investment properties in Germany in the Big Seven cities and in sought-after municipalities with more than 200,000 inhabitants as well as, especially in the case of our student residences, in large university locations. In terms of micro-location, we focus on areas with good transport links, an ideal infrastructure and an environment that suits the use.
Our projects with top location quality: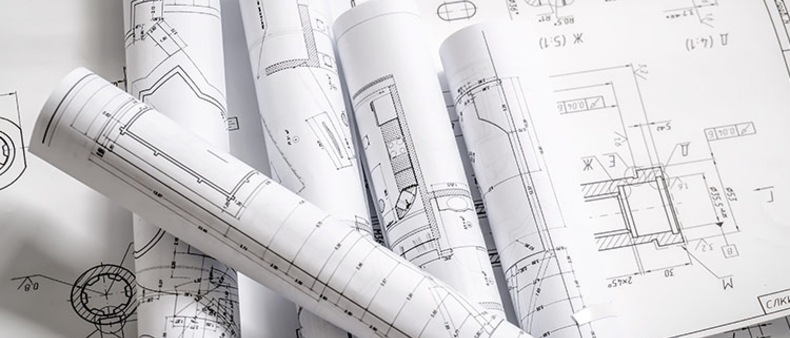 Learn more
Polaris Office
(under construction): Office building complex in the sought-after and prospering Synergiepark of Stuttgart-Vaihingen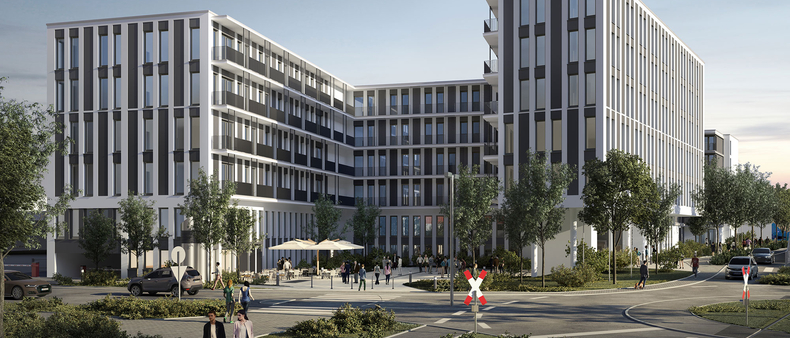 Learn more
CAMPO-NOVO BUSINESS Vaihingen Aparthotel
(under construction): also in Synergiepark
Learn more
CAMPO-NOVO BUSINESS Eschborn Aparthotel
(construction to start soon): in the CBD Central Business District Eschborn near Frankfurt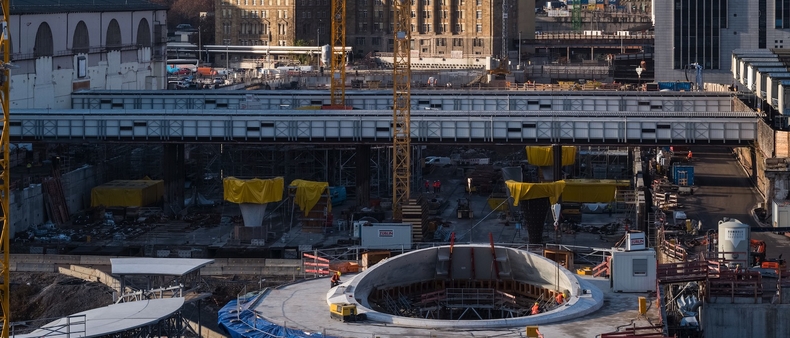 Learn more
Alte Bahndirektion Stuttgart
Under construction: new neighbourhood with office uses, residential uses and hotel industry incorporating the listed Alte Bahndirektion in the centre of Stuttgart
Purchase investment property with a consistent buyer and user orientation from the outset
Acquire investment property and invest successfully: Investment property only delivers if it satisfies users and residents and meet the ESG-requirements. That's why a consistent user orientation down to the very detail is our top priority right from the planning stage of our real estate projects. Together with our planners we take the perspectives of future users as well as buyers and are focussed to the sustainability of our properties.
Investors and users appreciate that the properties we build are not only architecturally sophisticated. Likewise, our commercial properties offer modern, optimally functioning working environments and our apartments and flats provide a feel-good atmosphere and space for a high quality of life.
We always keep an eye on the lifecycle costs, which are particularly important for the purchase of investment properties, as well as their second and third utilisation, during the planning process. The same applies to the ESG compliance of our residential and commercial properties as well as the topic of green building. For example, the urban quarter in Neuss is designed as a green sustainable quarter, Polaris Office in Stuttgart Vaihingen is planned to reach the LEED Gold certification.
Telefon: +49 2241 936920
E-Mail: info-web@pplusb.com

Verifiable construction quality
We also set high standards in construction with our quality standards for ourselves and our mostly long-standing project partners. And if, in exceptional cases, a detail is not optimally executed, we guarantee a quick remedy through our professional warranty management.
This is appreciated by both those who purchase our investment properties and those who use them. For example, we've already been able to sell several of our CAMPO NOVO apartment buildings in the context of global sales to the same fund as forward funding, i.e. prior to the completion of the properties. All 812 flats in the Parkend neighbourhood in Frankfurt's Europaviertel were marketed to satisfied customers months before their completion.
Long-standing marketing partners
The very trustful cooperation with our professional marketing partners contributes significantly to these success stories. In sales, for example, we've been working for many years with Hildebrandt Immobilien GmbH, among others, who help to make our projects a success with passion, high efficiency and competent market penetration ‒ both in the individual sale of flats and houses as well as in global investments of commercial and residential properties.
Our sales partners do not only become part of the process when the marketing of a property is imminent, but already at an early stage in the planning. This is because they know the requirements and wishes of the various parties who buy, use and occupy our investment properties from their many sales discussions on previous properties.
Furthermore, due to its long-standing market presence, P+B Group has established a close-knit network of national and international investors, especially for global investments in our investment properties.
Transparent and fair sales process
As with the purchase of properties, P+B Group relies on a transaction process that is transparent and fair for all parties involved and a swift completion of the sale. This applies to smaller properties such as condominiums as well as to large residential and commercial properties.
For larger investment objects, we benefit from the know-how of renowned transaction consultants with whom we jointly provide digital data rooms and organise a structured transaction process. You would like to purchase an investment property? From the initial contact to the technical, commercial and legal examination, to contract negotiation and notarisation ‒ our aim is to work together with you as a buyer in an open and trusting manner.
Do you also intend to invest and increase values? We recommend: buy sustainable investment properties from P+B Group in a stringently structured, transparent and fair transaction process. We'll be happy to advise you.